(Part four, Holmes)
And so the action begins, with intense battles happening all over the place...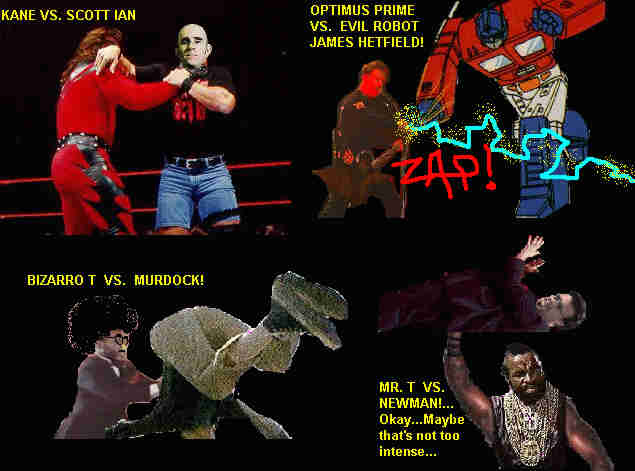 Soon, it appears as though Team T has the upper hand...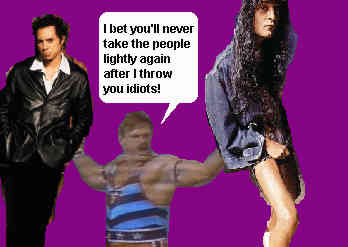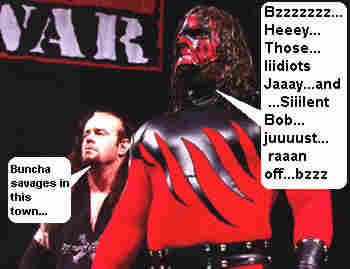 This desertion does not please Galvatron...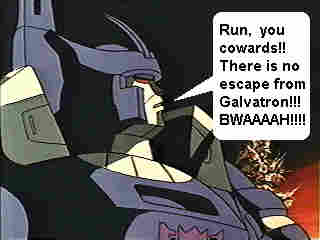 As usual, Galvatron fires, but this time misses.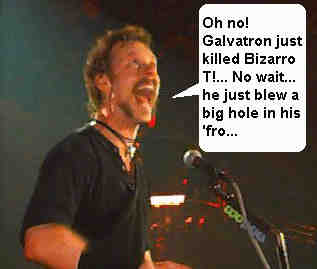 This has Bizarro T quite proturbed...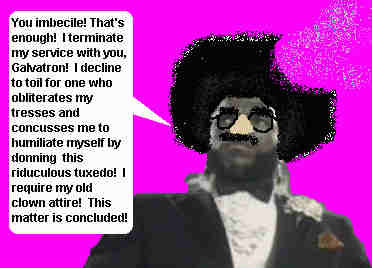 for more intense action, (or to just see the rest of Mr. T vs. Galvatron, click here!