Meanwhile, Metallica is making more plans of evil...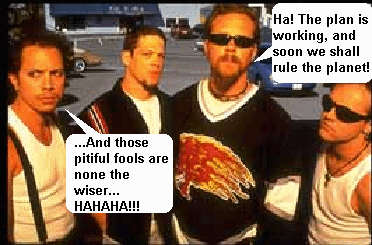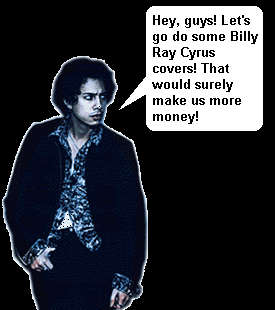 ...But just when they least expect it, our hero arrives.

James Hetfield is not frightened.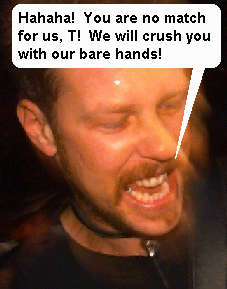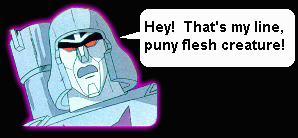 (Well, you knew I had to work him in somehow...)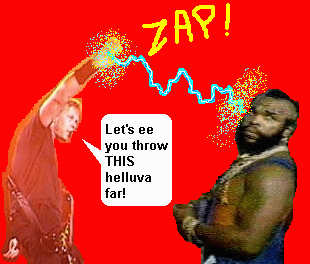 Is this the end of the road for the toughest man alive? Click here to find out!