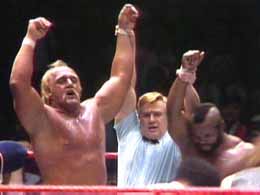 Various Images
(AKA the original Mr. T's Domain Image Gallery) A thumbnailed collection of various images, ranging from Wrestlemania pics, to stickers, Atari and Sega screen captures.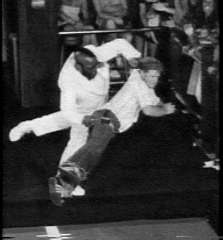 The E! True Hollywood Special
8 pages of images taken from the Mr. T E! True Hollywood Story. Includes many rare pics, including childhood and college pics of Lawrence Tero.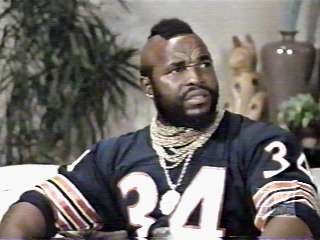 One of My Favorite A Team Scenes
For one brief shining moment, my two childhood idles converged as Mr. T did a scene sporting a Walter Payton football jersey. Damn, that is cool...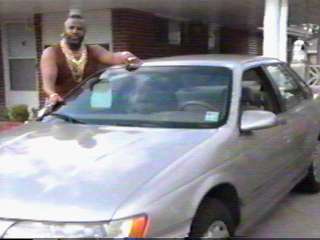 Random Caps
A page of random screen captures from various T appearances.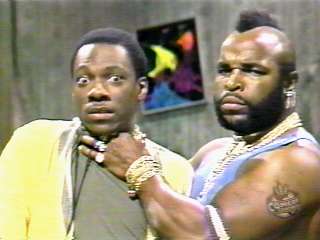 Mr. Robinson's Neighborhood
Mr. T and Eddie Murphy from Saturday Night Live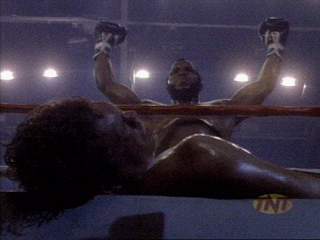 Mr. T as Clubber Lang
I got a few caps from the first 20 or so minutes of Rocky 3. Sorry about the TNT logo...

Mr. T as Inspecta Collect
Don't be a fooh! Dial 1-800-COLLECT!