Much to the surprise of S.O.D., the now outnumbered good guys are much stronger than previously thought...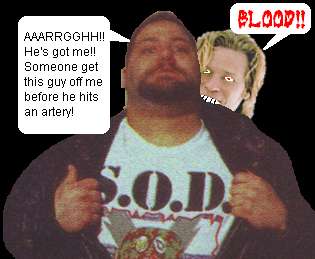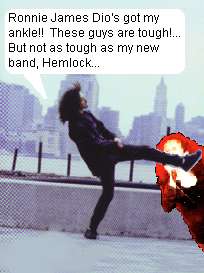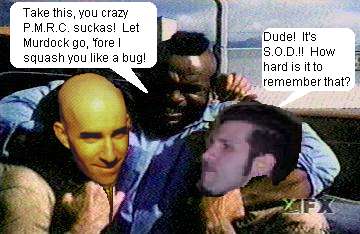 Soon, it appears as though Mr. T's forces may emerge victorious...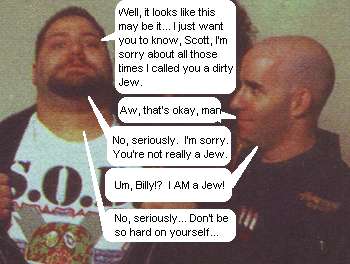 (Ripping off South Park is True)
Charlie: Wait, you guys! It's not over yet! LOOK!
WARNING: If you are on WebTV or don't have the Flash plugin (get it here), do NOT click the above link. Instead, CLICK HERE and go to the next page.