Mr. T's Domain Presents:


The third and final (I hope) installment in the Mr. T vs. Megatron trilogy.

people have been crushed with my hare hands...
It is the year 2011. A couple weeks have passed since the epic battle between Mr. T and his ultimate foe, Bizarro T. Now Bizarro T's creator and Mr. T's arch enemy, Galvatron, is plotting his vengeance...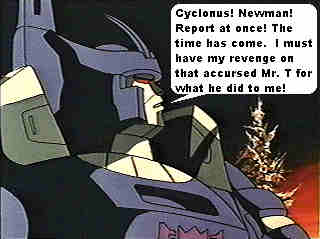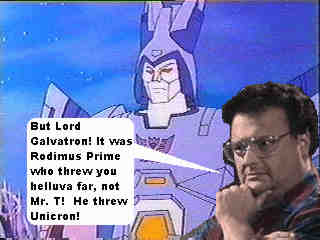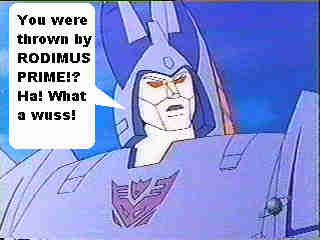 This did not sit too well with the Decepticon leader...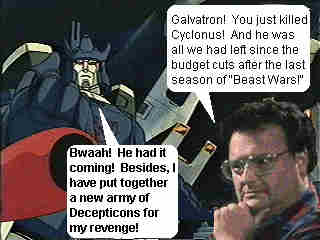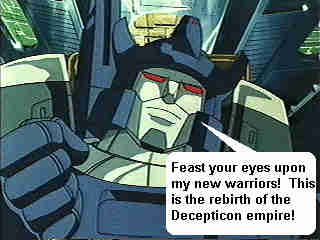 Who are his new minions? Find out on page 2!


This Mr. T Webring site owned by LB.
[ Previous 5 Sites | Skip Previous | Previous | Next | Skip Next | Next 5 Sites | Random Site | List Sites ]